Pol & Grace Barcelona Hotel Review
Here's my experiences of the Pol & Grace design hotel in Barcelona.

One of the many things I love about Barcelona is the amazing and diverse design. Every street is full of something interesting, from mysterious, brooding apartment block foyers that look like they're straight out of some 1970s Italian giallo movie, to wide streets full of airy furniture shops and galleries.
Design is one of the reasons I picked Pol & Grace Hotel for my stay in Barcelona and it didn't disappoint. This hotel isn't on the main tourist drag, so you benefit from being in a more "locals" area and you're only a short metro ride away from all the action.
Full review follows after the photos below…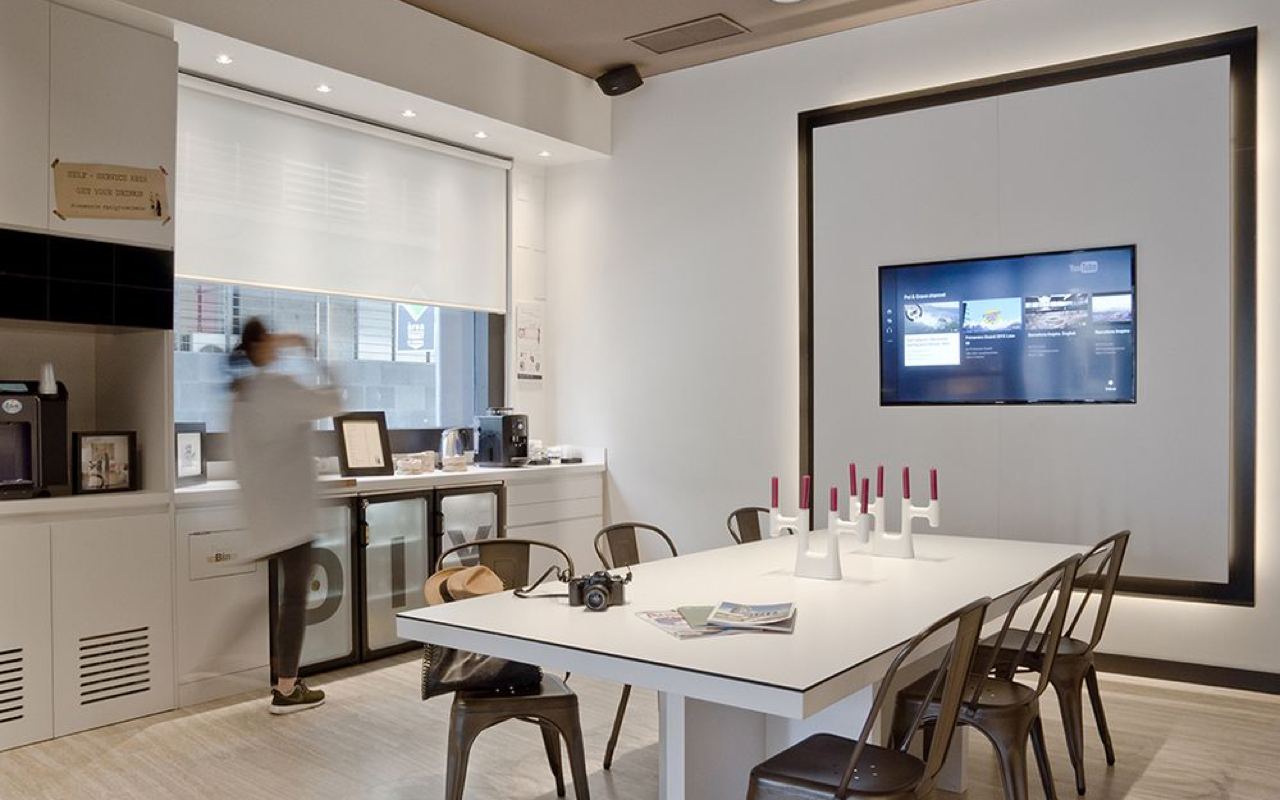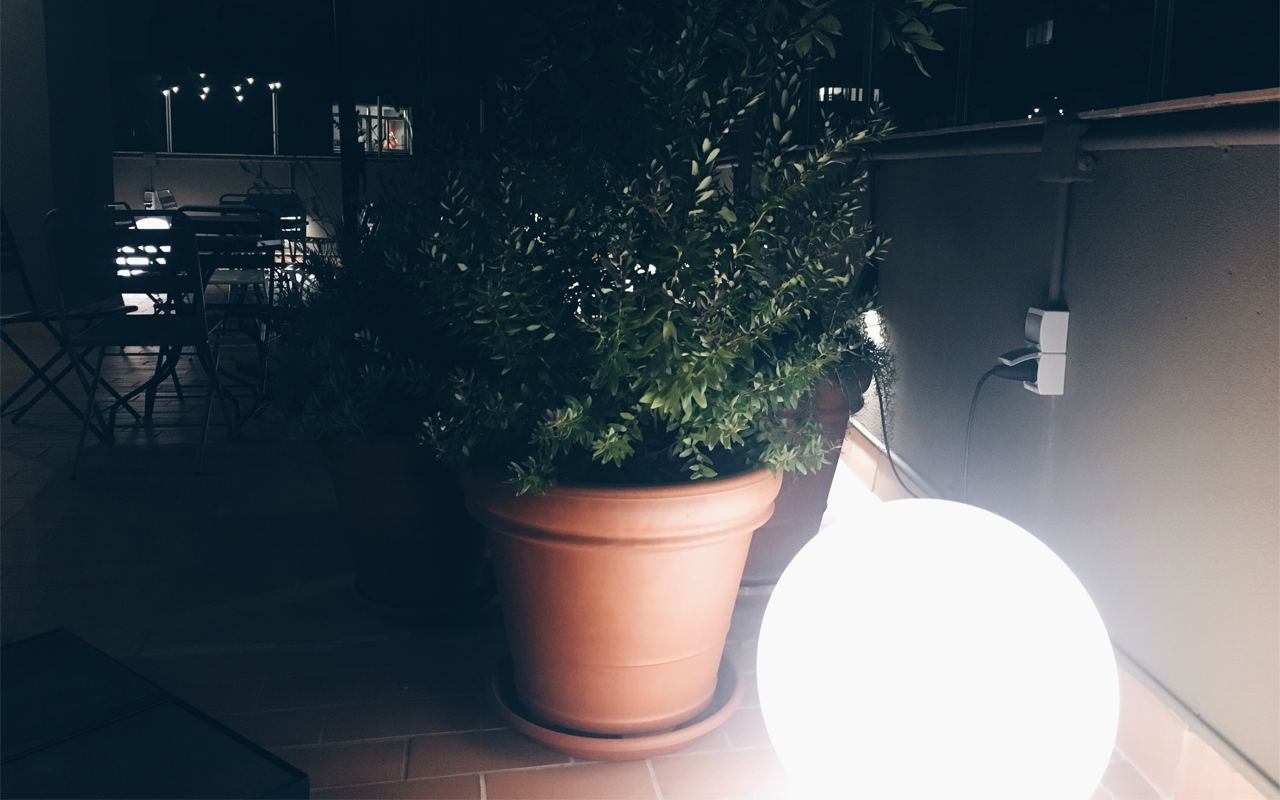 ---
Check-in
Check-in was warm and very friendly. Pol & Grace is different from most hotels. The reception staff aren't hidden behind a high counter. Instead, they sit at a table, which is just to your left as you walk in. This makes check-in more calm and pleasant. I was invited to take a seat while they processed my check-in.
The foyer of the hotel is light and modern. It's split into different "corners" (the hotel's term, not mine!).
There's a huge blackboard showing local events and exhibitions.
There are some sofas for relaxing, right next to the floor-to-ceiling windows that look out onto the street. It's a great spot for people watching.
There's a bookshelf with a selection of books to read.
There's also a coffee "corner", with free, self-service tea and coffee. The hotel also encourage you to make your own cocktails (not free, of course!), or you can find a spot to work with your laptop. You can even buy a picnic kit to take up to the roof terrace.
At the time I was staying at the hotel, Barcelona was celebrating the 25th anniversary of hosting the Olympic Games in 1992. The TV in the cafe was showing the music video for "Barcelona" by Freddie Mercury & Montserrat Caballe. Awesome.
The whole ground floor feels a bit like an upmarket hostel, where you could easily socialise with other guests.
The room
My room on the 4th floor was a modest sized double, but with a huge, comfy bed. The room was decorated in almost exclusively white - everything from the walls, to the bedding and the furniture. On the wall behind the bed is a cool reimagining of the Barcelona skyline, along with some watch straps with cartoon faces. How whimsical!
My room also seemed to have been themed around food, which might partially explain the giant fork hanging randomly on the wall.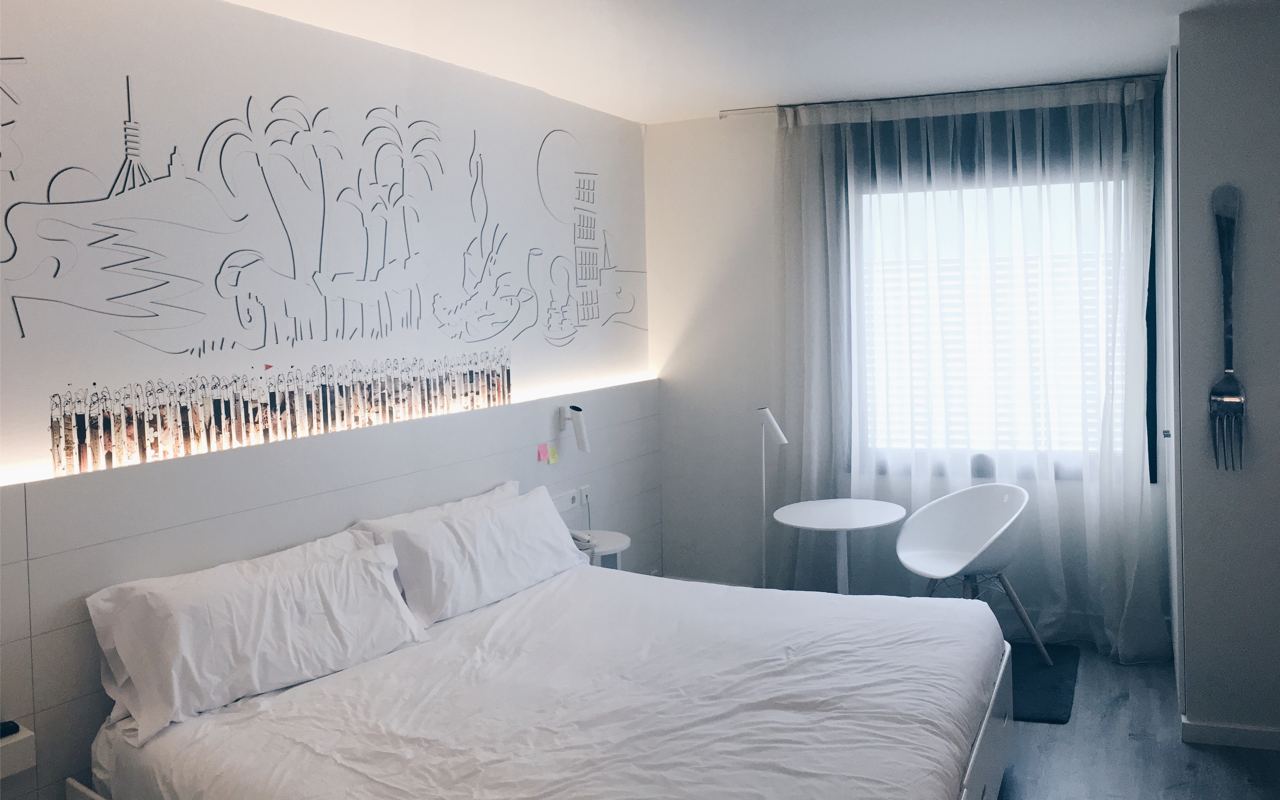 There's a cute hotel welcome guide, a very reasonably priced minibar (€2 for a beer), and a welcome present of a large glass bottle of water and some fruit, which I thought was a nice touch. I was very happy to be staying here for 3 nights.
If I had a complaint, it would be that there is no desk, and the table is pretty low, which means it's not not very suitable for working. Also there's no facility for making hot drinks in the room (but then I'm British :-))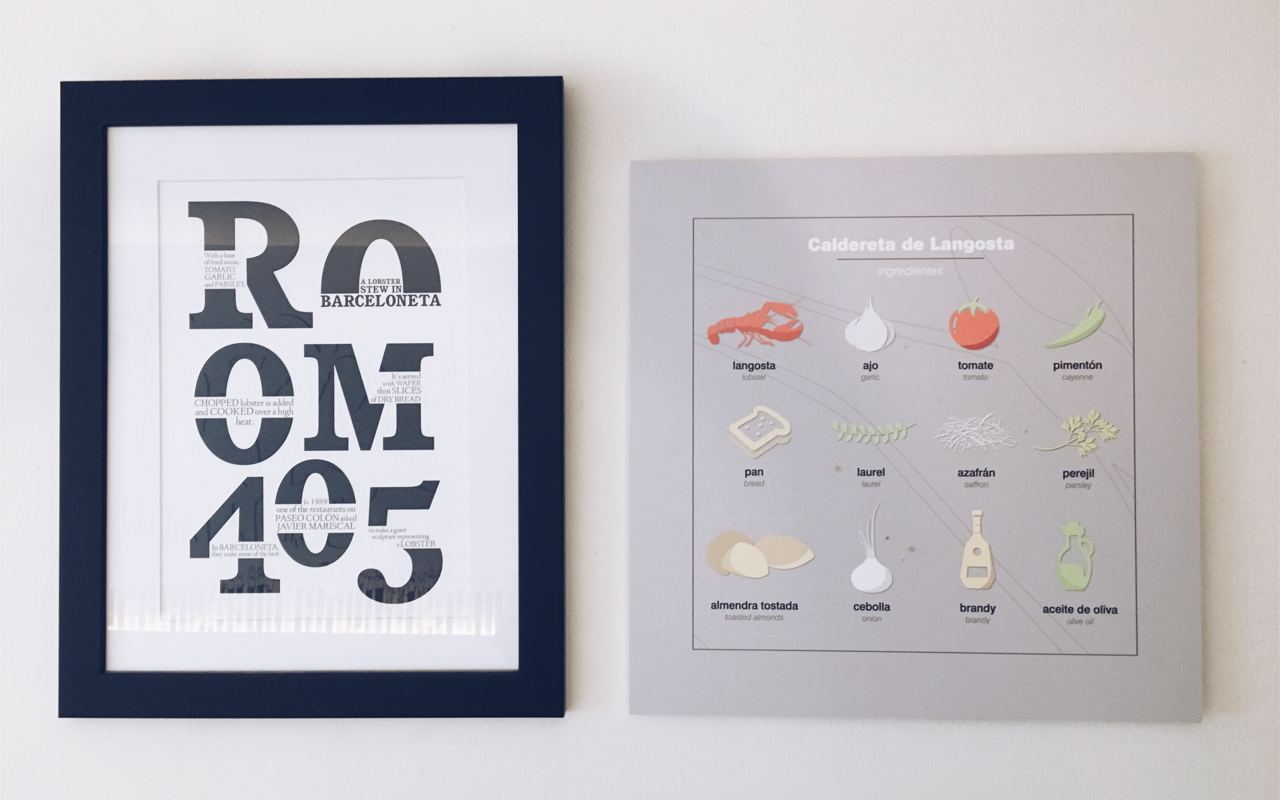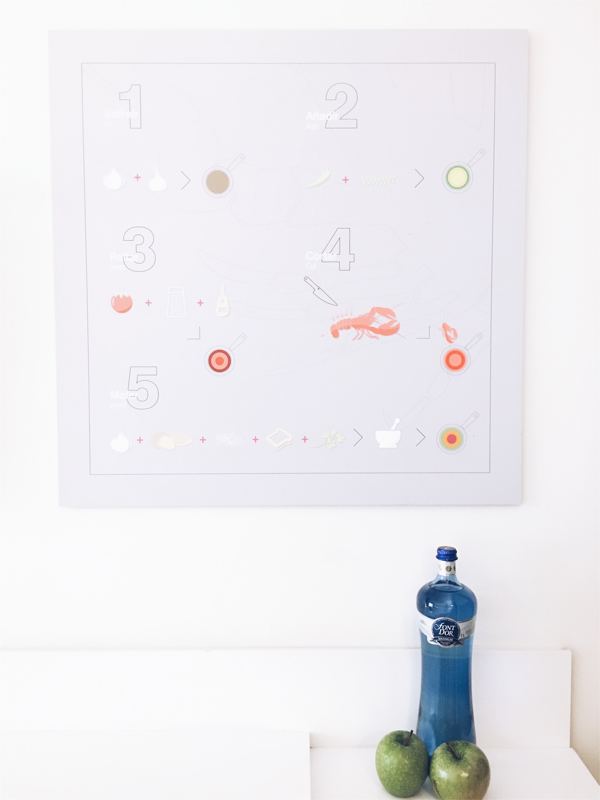 Other stuff
Terrace: Pol & Grace has a terrace on the top floor, with sun loungers and even a shower for you to cool off. I didn't get a decent picture as it was night time. The views aren't spectacular, but I imagine that it's a nice relaxing place to spend some time during the day, so be sure to check it out.
Checkout: When the time came to check out, I didn't have to wait at all. Although my minibar charges weren't on my bill. I'm too honest for my own good, because I couldn't help blurting out that I'd had something from the minibar.
Food nearby
I had lovely salad, tapas and vermut (vermouth) at Dalt De Tot. Grab pizza by the slice (€2.80) at Pizza Il Fuoco, either sit at the counter or outside. Or take a beer and while away the evening at one of the pavement cafes on Plaça Molina. For breakfast, there are several bakeries nearby.
My review
What was great
The warm welcome from the staff. The location is great, right next to a Metro station and a Tram stop. The foyer and the "corner" areas on the ground floor, especially the cafe "corner", which is a great place to catch up with some work on the laptop, with the free coffee of course. A stylish, modern bedroom and a great bed.
Not so great
The walls in the bedroom must have been paper thin, because I heard everything that the guest next door was up to. Noise from the street came through the bedroom window, even though I was on the 4th floor. Good job I always pack earplugs these days, or I probably wouldn't have slept very well. The WiFi was a bit crappy at times. Also the bathroom seemed a bit tired, and in need of a refresh.
The scores
Service: 4/5 - I liked the warm welcome back that I got from a staff member when I returned late to the hotel one evening
Style: 4/5 - modern, open and very white.
Location: 4/5 - away from the main centre, but very close to the metro, with lots of restaurants and bars nearby
Value for money: 3/5 - at €150 a night (room-only), it wasn't cheap. (You might find rooms from €109 per night at quieter periods.)
Overall: 4/5
I'm still not sure what Pol & Grace actually means… but I'd definitely stay here again.
See prices and book on Hotels.com